Weekends & Midweek – Every 4 Weeks
Our Energise Your Life Retreat explores health holistically and will leave you feeling rejuvenated.
This program includes daily yoga classes suitable for all levels of experience, alternate evening meditation plus daily workshops exploring the mind-body connection.
For a longer stay at Billabong Retreat you can combine a Energise Your Life program with another retreat program.
BENEFITS INCLUDE
Better connection with your body
Improved Immune Function
Increased energy
Body strength and balance
TOPICS
Breath Practices
Mindfulness
Reprogramming the subconsious mind
Exercise
Meditation
I am inspired and will practice daily
Paul's passion shows and he is so committed to the benefits, history and contemporary research for these essential life practices.
TRIP ADVISOR REVIEW: IngS89
"Mindfulness retreat - Sensational!"
I learnt so much about how meditation and mindfulness work and small changes I can make to improve how I experience my life.
TRIP ADVISOR REVIEW: Ozipom00
"Wonderful!"
Fantastic programme of mindfulness and meditation all grounded in science- not new age fluff.
TRIP ADVISOR REVIEW: nixipixi1029
I've gained some marvellous techniques
The mindfulness retreat course was great and provided me with some fantastic tools to help me become more aware and able to relax and destress.
TRIP ADVISOR REVIEW: Jacqui Y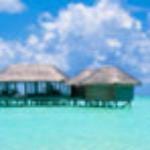 "Inspirational"
I have just experienced a Mindfulness Course at Billabong and found the combination of science and thousands-of-years-old yoga and meditation practice so appropriate for where I am at now.
TRIP ADVISOR REVIEW: Tracy D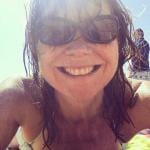 Healthy eating is not difficult. Stick to mostly vegetable based organic whole-foods, occasional grass fed meat or wild fish and sprinkle with foods containing natural probiotics such as kefir or sauerkraut.
Retreat Programs
Our programs include daily yoga classes, alternate evening meditation and daily workshops exploring yoga philosophy, meditation techniques, mindfulness, stress relief or self care. They are optional to attend. Combine two programs for a longer stay.
What's Included?
Your stay with us is packed with value and everything you need for a relaxing retreat. You'll receive accommodation, linen and towels, daily themed workshops, daily yoga, evening meditations, all delicious wholefood meals, all drinks and snacks.
Treat Yourself with Extras
Indulge, refresh & transform yourself with our optional extras. Choose private yoga or relaxing massages, hot stone, facials or reiki  - there is something for everyone.